Can we talk?
My passion is entertaining and educating people—ideally simultaneously—and I'm fortunate to be able to do that through my books and speaking engagements. Nearly fearless and endlessly opinionated, I'm not afraid to tackle tough topics and infuse them with humor.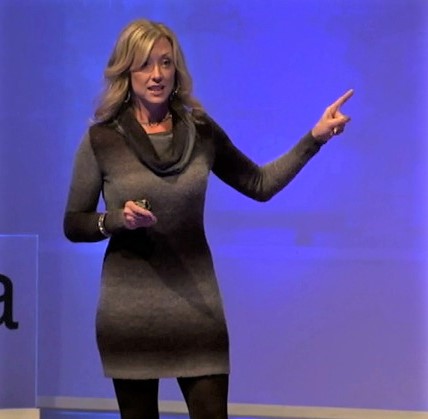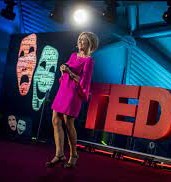 "It was my pleasure to hire Jenna to host a series of events across the country for the top cable television network. An incredibly adept host and panelist, she was funny and graceful, and her storytelling skills made everyone feel immediately relaxed and entertained. She is a consummate professional and a dream to work with in every way. Thank you, Jenna! You have a fan and friend for life." ~ Julie Safer, Culture Shop NY
"Jenna did a fantastic job! A+++. Her talk had the right mix of science and humor, and she fielded a mix of pre-written questions and live questions from the audience. She had the group in smiles and laughter throughout. She showed up early and stayed through dinner and did a wonderful job interacting with members and spouses." ~Norm Conley, YPO St. Louis
"Our survey results were fantastic. Your specific speaker rating was 9.6 (on a scale of 1 to 10), which is the highest we've had this year and historically is just about as good as it gets!" ~Michael Steele, Greater Talent New York
"Jenna is a brilliant and charismatic speaker. She had our audience from around the globe completely engaged and entertained during her presentation at the YPO-WPO International Women's Conference. She did an amazing job answering questions from the audience and was fully engaged with our group before and after her presentation. Feedback from our attendees was extremely positive. Jenna received a 4.8 out of 5 rating. Jenna is also extremely easy to work with, responsive and tons of fun." ~Janette Byrne, WPO Las Vegas
Please send me an email if you'd like to discuss hiring me for your next event.