Unless I'm playing strip poker, there's nothing I don't love about dresses. They're easy (no matching! no pinching! no "tuck or untuck?"), they make me feel put together, and most of them–at least the majority of the ones I own–can be dressed down or up just by swapping out a pair of flip-flops with some strappy heels. If people were pandas and dresses were legs, I'd pretty much be this guy. (Fine, that was an obscure and gratuitous analogy but admit it, you enjoyed it.)
Anyway, dresses are also great for TV appearances, which I happen to make on occasion. But TV dresses aren't simple. First of all, they can't be black or white or you'll wind up looking like Joan Van Ark after that plastic surgery horror.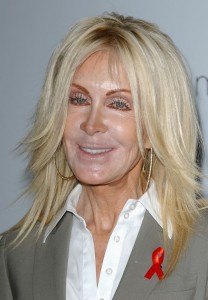 They can't be blousy if you'll be sitting down, or you'll look like a beanbag chair or a cancan dancer (the worst).
They can't need a lot of accessories (sound guys will literally snatch your jingly bracelets and tinkling earrings right off of you, and I've even had a few necklaces confiscated because they interfered with mic placement). Basically, the perfect TV dress is royal blue, fitted (ideally ruched, which is very forgiving, especially when you're sitting) and doesn't need a lot of accessorizing. Think this dress, which I wore on the Today Show: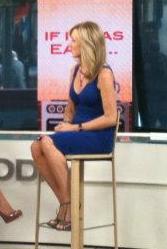 I love this dress, I still wear this dress, and it will not be featured in the 365-Days-To-Life-changing-Magic blog series.
What WILL be featured, however, is this wannabe version of it:
To the untrained eye, these two dresses are similar. If you're a straight guy or my husband (incidentally, a straight guy), you might even swear they are the same dress. But there's a reason I have never worn the second one, on television or otherwise, and I never will. Actually, there are a few. Let's start with that neckline. ARE YOU A V-NECK OR A SCOOP NECK? BECAUSE YOU CANNOT BE BOTH, SHEILA. YOU NEED TO PICK ONE. Then there are the shoulders. I have broad shoulders to begin with, and this is a great cut when you're trying to say to the world "I could have been a linebacker." A TV dress can't just be the right color and basic shape; it needs to look amazing from the waist up. I'm sorry Sheila, you didn't make the cut. But thank you for playing!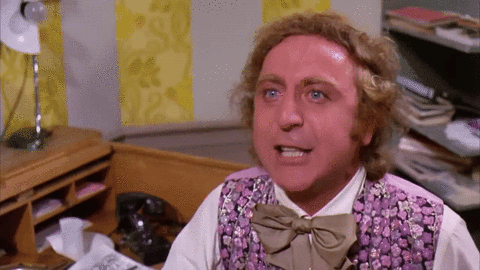 Tune in tomorrow, when I tackle my bathing suit drawer*!
XO
Jenna
*JK OMG CAN YOU IMAGINE?