True story: I was once featured in an online article on Cafe Mom titled Jenna McCarthy Loves Hats. (I also JUST put the black cross top I'm wearing in the lower photos into the #OYTACC pile. Please note that article was written in 2009 and I STILL HAVE THAT TOP I TOLD YOU I HAVE A PROBLEM but we're talking about hats right now.)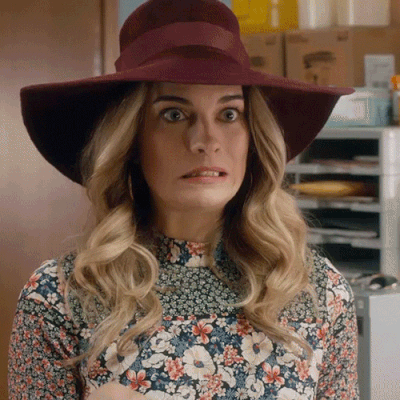 Everything I said about hats eight years ago is still true. I still love them, I still wear them, I still think the right one can make your outfit (and also hide several inches of gray roots, bonus!). In the summer, I especially love cowboy hats, but the problem is you can't lounge in a pool chair in them, and I guess I lounge in pool chairs a lot because I seem to be vexed by this annoyance fairly often. Also you can't pack them in a suitcase without crushing them, and if you can't be cowboy-hat-and-bathing-suit cute in Cabo, what's the point even?
Anyway, one day I was somewhere, it may or may not have been Palm Springs and my well-dressed friends may or may not have been with me and we may or may not have enjoyed a margarita or two I REALLY CAN'T RECALL BECAUSE I'M GETTING OLD AND IT'S BEEN A LONG TIME OKAY but wherever it was I saw this hat and OMG you guys, it was going to solve all of my suitcase-pool-chair-hat problems! I could lounge in it, roll it into a ball and stuff it into my bag, flip the brim up like a nautical fisherman's hat or down, lampshade style, like Holly Golightly in Breakfast at Tiffany's. When I saw the giant gold hang tag boasting that it had SPF 50 MAGICALLY SPUN INTO ITS FIBERS (never mind that hats by their very nature are designed to protect you from the sun regardless of the material), all bets were officially off. That hat was mine.
Yes, I'm talking about this shapeless, faded-Dorito colored, sunbeam-defying bonnet right here.
Today we were going to the pool. My bathing suit even has orange-and-pink top-stitching around the edges so I thought… maybe?  But it looked like I was wearing a wrinkled salad bowl on my head.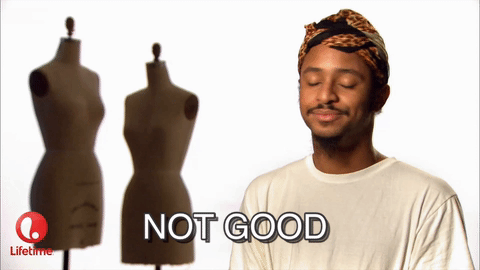 You know what other kind of hat you can lounge by the pool in and pack in your suitcase? A trucker hat. Fortunately I have about a dozen of those. (Including the bedazzled one in the 2009 photos. Keep an eye out for it here!)
XO
Jenna