I am not going to beat myself up for buying a brown and green paisley skirt. I'm not even going to self-flagellate for the fact that I've held onto it so long I might be able to get twice what I first paid for it, considering it is now "vintage." My main concern here is the GIANT RIP IN THE WAISTBAND.
I'll go ahead and point out the obvious here: It probably didn't just rip a hole in itself while it was hanging around waiting for me to wear it. Which begs several follow-up questions: Did I know the rip was there the last time I took off this hideous scrap of fabric otherwise lovely skirt and hang it up anyway? Did I plan to sew it later, or did I already know there never would be a later? MAYBE I DIDN'T PLAN TO SEW IT AT ALL. Maybe I told myself "Oh, nobody will notice" or just as likely "I'll just wear it around the house."
I DO NOT WANT TO WEAR OLD, UGLY, RIPPED SKIRTS AROUND THE HOUSE EVER.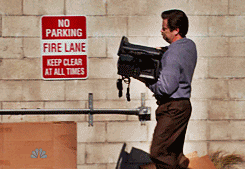 (Mostly unrelated: I went out with my friend Robyn last night. Robyn has been reading this blog and wanted to know–between us girls–if all of this stuff was actually coming out of my closet. Basically she low-key accused me of borrowing other people's ugly crap and trying to pass it off as my own! At this point in the game, I think it's safe to say that is not going to be necessary.)
XO
Jenna