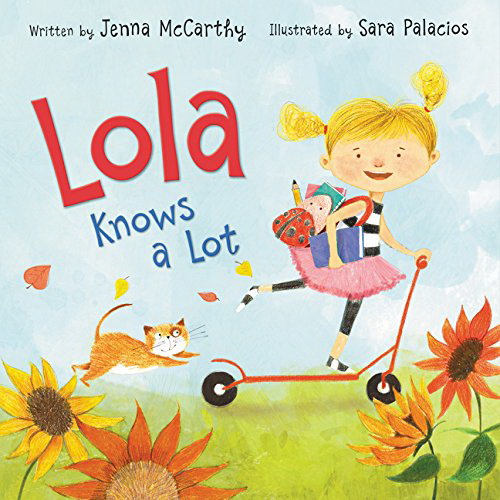 Lola Knows a Lot
Meet Lola! Lola knows a lot. She can cartwheel, she can tie her shoes…she can drive her sister
crazy. The only thing Lola DOESN'T know…is if she's really ready to go to school.
For fans of Fancy Nancy, Ladybug Girl, and Chu's First Day of School, this is an irresistible and
hilarious story about a wise and witty girl who is always ready to learn, brilliantly brought to life
by illustrator Sara Palacios.