As much as I love being self-employed because I never have to change out of my leopard PJs if I don't want to, I do occasionally miss the perks of being a magazine editor: The boxes of beauty products worth thousands of dollars arriving on a bi-weekly basis. The all-access passes to New York Fashion Week. The super-deluxe all-expenses-paid spa trips. The kick-ass, everything's covered, free health insurance OMG I MISS THE HEALTH INSURANCE THE MOST.
My now-husband and I were young and in love when I was invited to visit the newly renovated St. Regis Monarch Bay Resort. To say this place is fancy would be like saying the surface of the sun is is a little bit warm. The suite they put us in at the time went for $1100 a night, which was more than my monthly rent payment. And that didn't include the five-star meals, unlimited spa treatments or daily goody bags delivered to the room.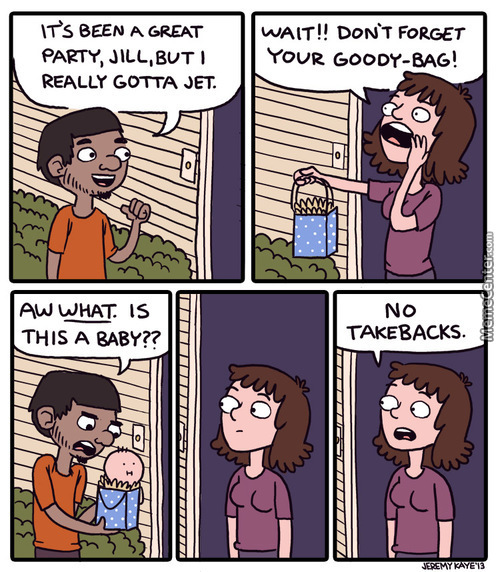 In one of those goody bags was this "one size fits most" robe.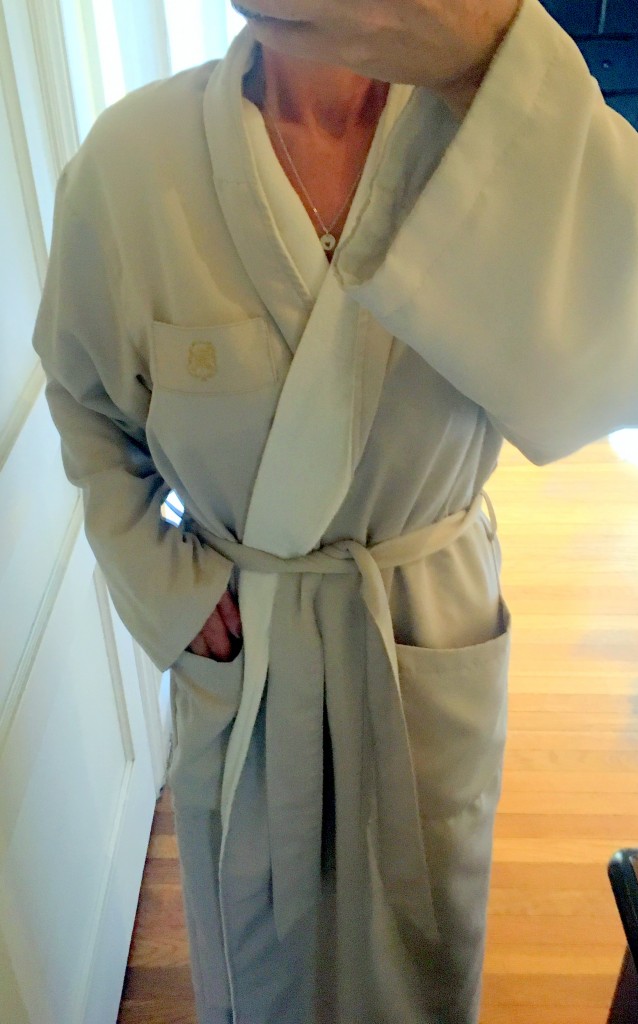 Even though it was a gift, they'd left the price tag on it. I nearly shit myself when I learned that OTHER PEOPLE CASUALLY PAID $225 FOR THIS BATHROBE. I'd never spent more than $40 on a bathrobe before, so I was giddy at the prospect of lounging about in this decadent bit of five-star finery when I got home.
Except I soon realized that "one size fits most" in this case clearly meant "most gorillas." This thing is HUGE. And the fabric is so slippery that unless you double-knot the belt, it just undoes itself right there while you're trying to swiffer the kitchen (WHAT WE HAVE A LOT OF ANIMALS).  Also the sleeves won't stay cuffed up so they're always getting wet when you're washing dishes (ST. REGIS REGULARS PROBABLY HAVE PEOPLE TO DO THOSE FOR THEM, HUH?).
What I'm saying is I hate it. We have a vacation rental condo [SHAMLESS PLUG but seriously it's awesome and you should totally book a week or two] and I even tried bringing it there ("Maybe I'll love it in Mammoth!") but it turns out, my disdain for this robe knows no geographical boundaries.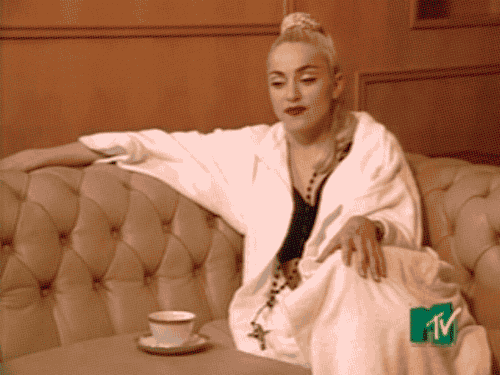 I also have a floor-length two-ply cashmere robe that has a story of its own that I'll be sharing here soon, so stay tuned!
XO
Jenna